Toolkit3D
Toolkit3D- Mass customization
The Toolkit3D platform provides a fully automated Order Management System that utilizes real-time tracking.
Additionally, Toolkit3D offers a design engine that ensures custom-made products are prepared for mass customization.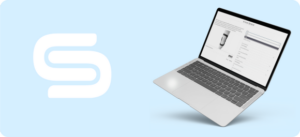 The Toolkit3D platform is capable of integrating with nearly any conceivable platform, making it accessible for everyone to use.
For end-users, the platform features a kiosk that allows selection from a variety of products, services, production methods, and more.
If your specific needs don't fit within the standard solution, we collaborate with you to build a customized system, ensuring that integrations with your workflow are established.
Discussing possibilities
To place an order with us, you need to have an organization account. Would you like to order orthopedic molds and/or 3D prints? We have our own order portal for our customers, where you can place orders and track their status.
Don't have an account yet? Please contact us to gain access to the order portal.