Dienstsectoren:
Rodin4D- Fitflow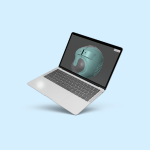 Rodin4D
Rodin4D- Fitflow
Introducing Fitflow: the software that makes 3D printing accessible. Enhance your productivity and achieve precise designs with just a few clicks.
Fitflow is crafted to simplify every stage of your workflow. With its user-friendly interface, even beginners can swiftly master the art of design, thanks to a library of available workflows: AFOs, knee braces, helmets, thumb orthoses, prosthetics, and more.
By automating repetitive tasks and streamlining processes, users can focus on what truly matters: crafting innovative and tailor-made orthopedic devices.
Lees meer