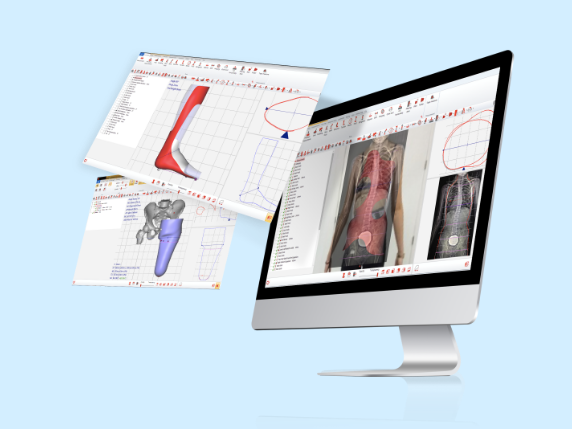 Software
The best possible CAD/CAM solutions for orthopedics.
As a distributor of various CAD/CAM software solutions for orthopedics, Shapemakers is an expert in providing advice, training, and addressing queries.
Shapemakers offers a range of software solutions designed to equip orthopedic technologists with digital tools. These tools streamline the process of manufacturing custom prosthetics and orthotics, making it faster and more efficient.
Through this software, orthopedic technologists can fully leverage the benefits of digitalization. Shapemakers provides training and support for all software solutions. If you encounter any challenges, we are always here to assist!
Lees meer